12.2.2018
When you see our trademark on the products we delivery, you can feel safe about the fact that this mark is synonymous with quality and guarantee.
Market is increasingly demanding and requires always more information and certainties. Having a quality trademark which may allow to recognise and guarantee the product is essential. Our mark of Genuine Mediterranean Food and Beverage of Calabria has set itself this important aim since its foundation: the quality trademark and the guarantee label are the answer.
The Quality Trademark "SMAF Ltd" was created with exact purposes:
certifying the Italian origin of the product, respecting environment,
attesting the naturalness of food and beverage (no matter if Bergamot, Oil, Wine, Dairy or Salami),
ensuring the high level of the process in full respect of the rules.
We're dealing as a Society which loves to provide the Best and Authentic Mediterranean Food (we are S.M.A.F., a Society for Authentic Mediterranean Food) in accordance with a hard technical regulation that associated suppliers have decided to introduce. The aim is to promote the characteristics of Calabrian Food and to have it recognized throughout the world.
SMAF mark on our products is an informative tag that certificates the originality and naturalness of Calabrian Food, supplied by us or by our member producers.
Why the SMAF Ltd Guarantee label?
It will be an added value for the products, identifying a natural food and beverage (Bergamot, Dairy, Salami, Wine, Oil), ensuring the end consumer about the quality of his purchase and making him more conscious of what he buys.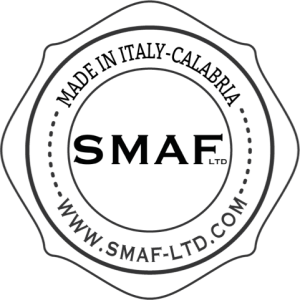 THE HIGHEST QUALITY F&B PRODUCTS 
All of our associated supplier manufacturing facilities adhere to strict Good Manufacturing Practices (GMPs) to safeguard quality and supply of our products.
Their sites are approved by their respective Safety, quality and national health authorities, sometimes they also got the high regarded compliance with US Food and Drug Administration (FDA).
We ensure that products are consistently produced and controlled to the quality standards appropriate for their intended use and as required by the Market Authorization.
We take quality and safety seriously, knowing that consumers deserve the best products. This principle guides every process we undertake, and shapes everything we build and create. This is how we meet and exceed customers' and regulators' expectations of quality and safety.
We continually assess the safety and quality of our food and beverage products. In this rapidly changing health care environment, we also look to design processes, process controls and customer feedback so we are sure we always meet the needs of our customers.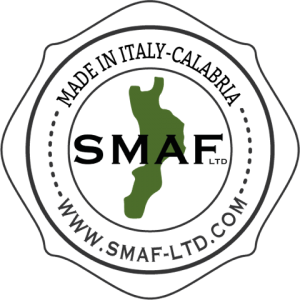 OUR QUALITY POLICY
We are committed to providing our customers and regulators with products and services that meet or exceed their expectations of safety, high-quality performance, reliability and service.
Our commitment to quality drives every aspect of our business processes and decision-making. We foster a culture of quality everywhere we do business. This means communicating our expectations to all employees and partners.
We monitor all product life-cycle stages to assess opportunities for improvement, including: manufacturing, marketing and promotion, storage, handling, distribution, use and service.
We are also subject to a variety of regulations and standards for products and quality management systems that ensure product labeling information, including marketing materials, is accurate and controlled. For all of our products, we employ robust labeling design processes directed at creation, review and approval of device labeling that is consistent with the applicable laws and regulations of all countries where we sell products. We strive to adhere to all applicable labeling standards and where necessary, include information regarding the sourcing of ingredients for the safe and effective use of our products.
CUSTOMER SATISFACTION
In support of our commitment, we have established global processes and procedures that allow customers to provide feedback. Information regarding device performance or services rendered is routinely reviewed so that customer feedback is a primary input to our continuous improvement mechanisms and to ensure the best quality.
CONTROL TAILORED FOR THE F&B INDUSTRY
Every year, hundreds of beverages get recalled due to cross-contamination with allergens, spoilage and fermentation, fears of plastic contamination, use of banned chemicals, and other safety concerns. To safeguard the quality of beverages supplied to the market, manufacturers must ensure compliance of the product's components, packaging, and production processes at every stage.
SMAF Ltd offers extensive testing and quality control for all categories of beverages, helping brands and retailers preserve product quality from factory to shelf. We conduct or make conduct on-site inspections, audits, and lab tests to make sure that your beverages are manufactured, stored, and shipped in accordance with your specifications, and meet the safety standards of your destination market. For example the following standards:
Production monitoring and process control
Hygiene and GMP audits
Packaging checks and testing
Microbiological tests
Tests to identify pesticides, heavy metals, and other contaminants
Shelf life and stability
Beverage Lab Testing Expertise
Ingredient identification
Among controlled substances we can list:
Pesticide residue (plant-based ingredients)
Antibiotic testing (animal-derived ingredients)
Allergen and cross-contamination testing
Plasticizer contaminants
Trace elements
Unknown contaminants
Heavy metals
Sugar, acids, sugar alcohols (juices)
Water quality
Wine pollutants.