"L'ultima acqua di cui abbiamo parlato, è tanto abbondante che, se non fosse per il diniego della terra, potremmo credere che la nube della Grande Maestà permanga con noi in terra. Ma quando lo ringraziamo di questo grande bene, rispondendo con opere secondo le nostre forze, il Signore si impossessa dell'anima, nello stesso modo in cui le nubi si impossessano dell'umidità della terra, prendendola tutta con sè (ho sentito dire che le nubi o il sole fanno così). La nube sale al cielo..."
[S. Teresa D'Avila, La vita, Italian version]
9.9.2022
SUN ALL YEAR ROUND
Calabria is one of the sunniest regions in Europe. With 320 days of sunshine a year you will find a Mediterranean to subtropical climate, characterized by low rainfall, warm temperatures and mild winters. At the regional level, however, the climatic conditions are very different. In the Ionian Sea it is very hot and dry in the summer months, even at night it is usually not cooler than 20 degrees Celsius.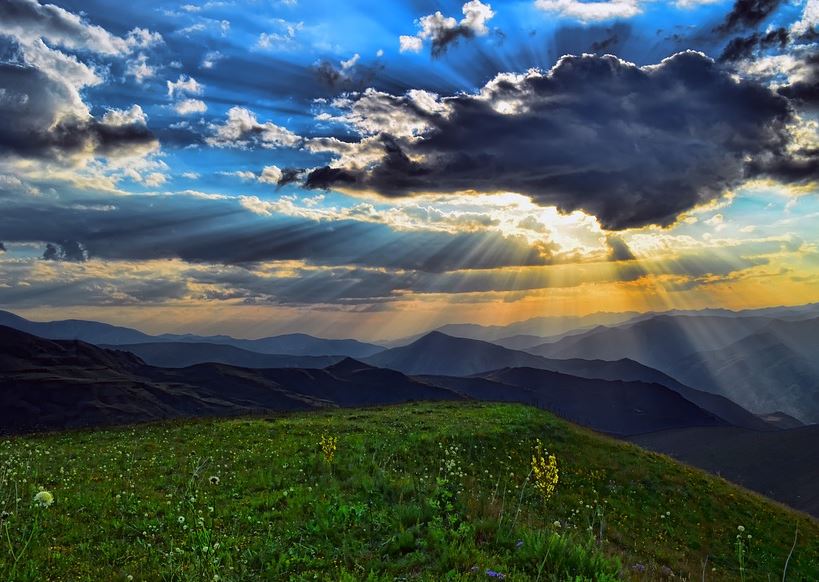 On average, in the region there are around 2,470 hours of sunshine per year.
The sea temperature fluctuates between 14 ° C and 25 ° C. The sea is warm enough for swimming from July to September.
In Reggio Calabria, on the west coast of Calabria, temperatures exceed 20 degrees in April and reach their annual peak of over 30 degrees in July and August. Precipitation here often goes towards zero. In October, temperatures drop to around 23 degrees Celsius, while rainfall increases significantly over the same period. By the end of the year, it can reach up to 72 millimeters.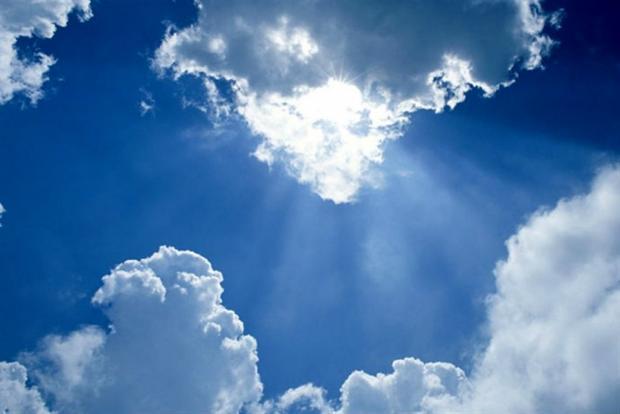 MEDITERRANEAN CLIMATE
The climate of Calabria is generally Mediterranean, with the Ionian coast being drier and more arid than the Tyrrhenian.
Temperatures along the coasts generally never drop below 10 degrees and never rise above 40 ° C, but in inland areas in the summer months can have peaks of 42-44 ° C.
On the Apennines and inland areas, from Pollino, Sila to Aspromonte, the climate is cold continental with rigid and snowy winters. Summer is mild and there is no shortage of thunderstorms.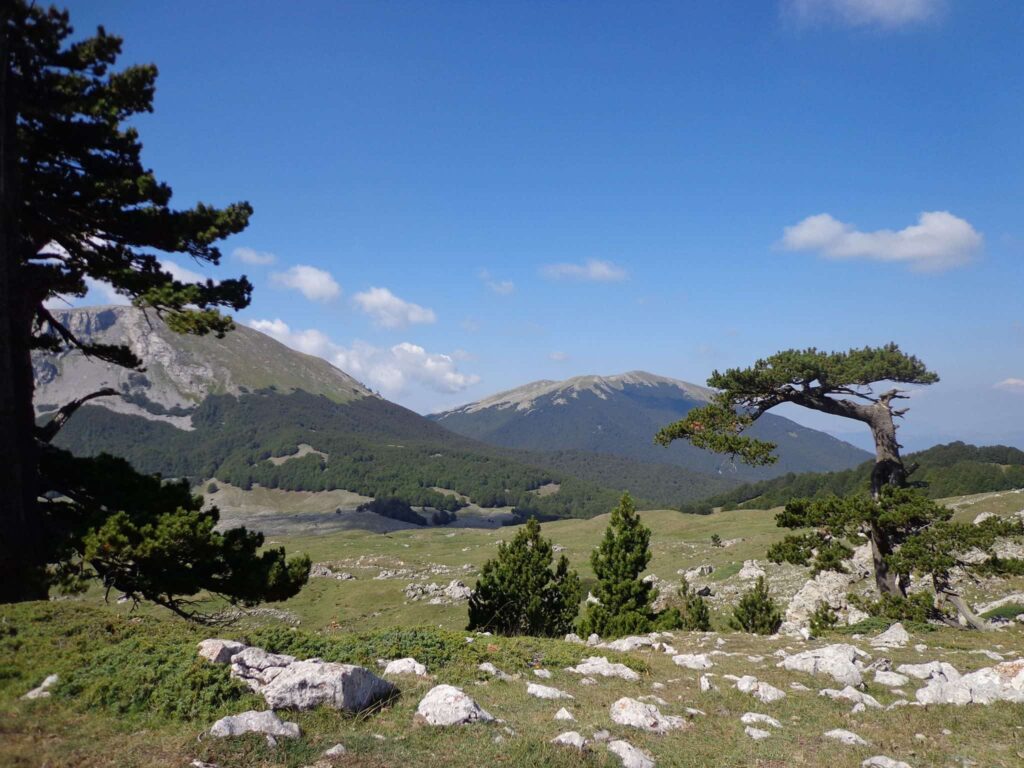 The daily temperature range, in winter, in the Crati valley is interesting, where abundant snowfalls can occur even at lowland altitudes.
As expected, the different climatic conditions of Calabria also favor a different vegetation, according to the areas.
AN EXTRAORDINARY VARIETY OF NATURAL ENVIRONMENTS
From sea level up to 600 meters, olive trees, holm oaks and other plants typical of the Mediterranean climate (Mediterranean scrub) predominate.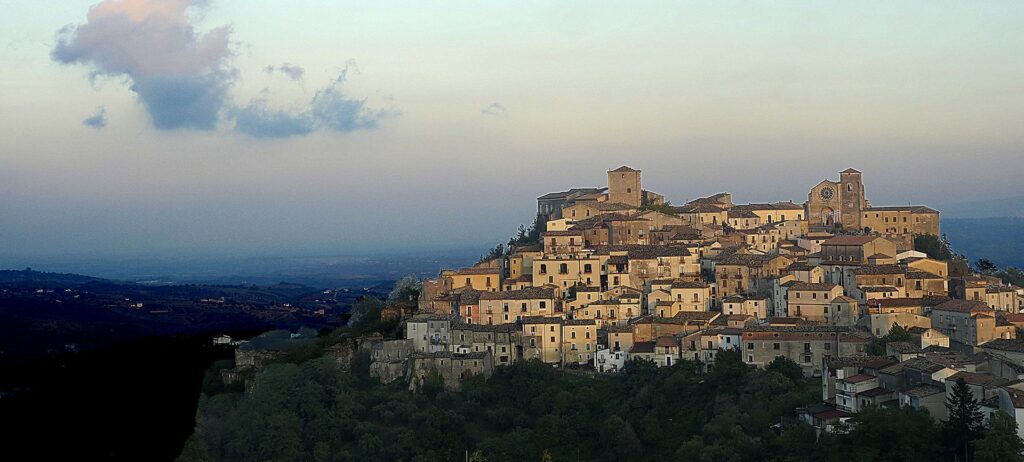 From 700 meters up to 1000 meters (plain of the low Apennine mountains), on the other hand, a typical vegetation known as transitional, such as chestnut and oak trees, grows.
From 1000 meters up (mountain level) dominate beech, silver fir and larch pine. On the Calabrian Serre the mountain plain begins, in some points, even at 800 meters.
Famous is "Bosnian pine" (Pinus heldreichii), symbol of the Pollino National Park: it lives only here, while outside Italy it can be found in the Balkans.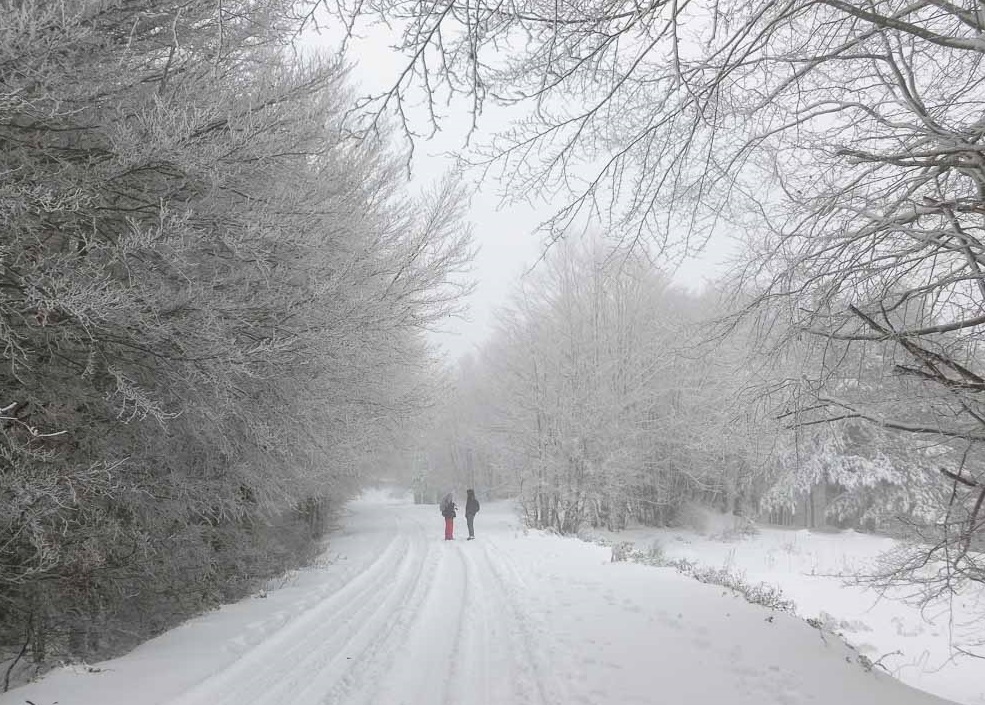 SUMMERS AND WINTERS
Very rarely, especially in the high areas of the cities, snowfalls can occur. However, snow is very rare, even rarer than in Messina, which is more exposed to winds from the north-east. A light snowfall, in which the beaches also turned white, occurred on December 31, 2014.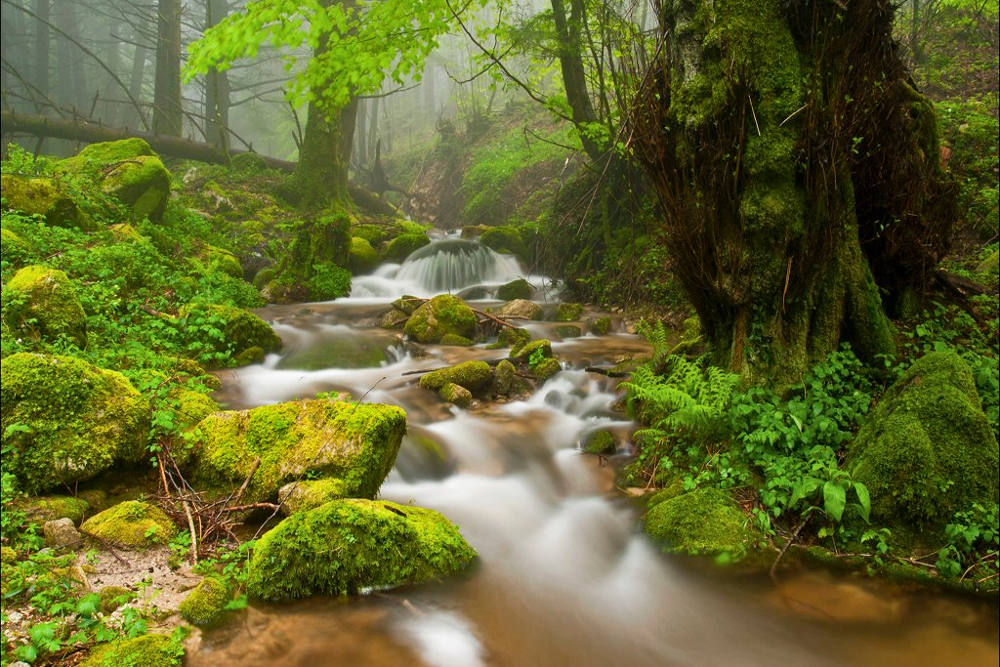 The cold record is 0 ° C, recorded in December 1961, February 1962, February 1973, January 1979 and March 1987.
Summer, from June to August, is hot and sunny, with very rare rains.
It is true that many Calabrian cities are located on the coast, but the region is closed between the two sides of the Strait, so there can be hot and muggy periods, especially from late July to late August, when the sea is warmer.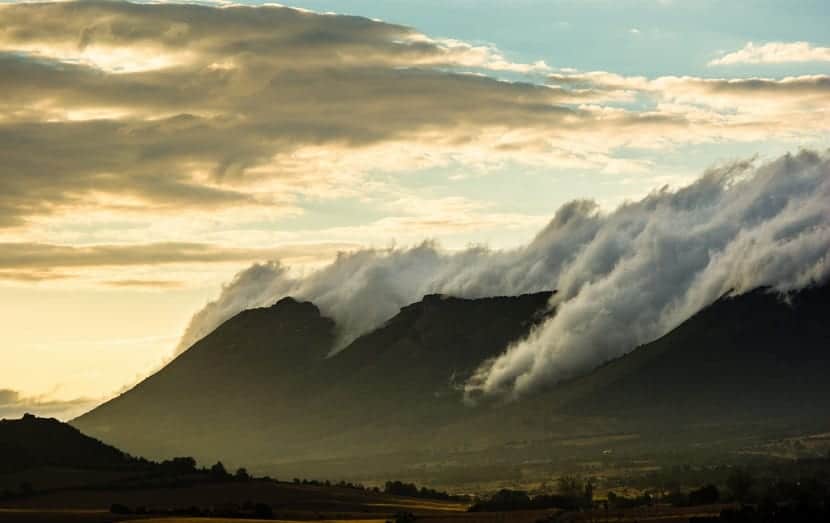 Furthermore, it is possible that heat waves of African origin may occur: in these cases they can touch or exceed 40 ° C, also due to a Foehn wind coming down from the mountains. For this, Reggio Calabria is one of the hottest cities in Italy.
The temperature reached 44 ° C in July 1998, 42 ° C in August 1994 (when the daily average for the whole month was 30.1 ° C), and 42 ° C in July 2007. In 2003 the temperature reached " only "at 41 ° C, but the daily average exceeded 30 ° C in both July and August.