20.5.2022
We proudly present our line of Authentic Calabrian Dairy: SMAF Ltd selection.
All SMAF Dairy is generally produced throughout Southern Italy, over the wide area of Apennine Mountains, but only in Calabria local lassic Dairy Products are a must of Mediterranean Cuisine.
First starring of our production is CACIOCAVALLO, a type of stretched-curd cheese made out of sheep's or cow's milk.
Among different types of Caciocavallo, we sell the Fresh Version: PROVOLA.
Two kind:
Fresh provola
Smoked provola

While Caciocavallo is generally produced throughout Southern Italy, over the wide area of Apennine Mountains and of the Gargano peninsula, only Calabrian Provola is shaped like a tear-drop, very similar in taste to the aged Southern Italian Provolone cheese, with a soft edible rind.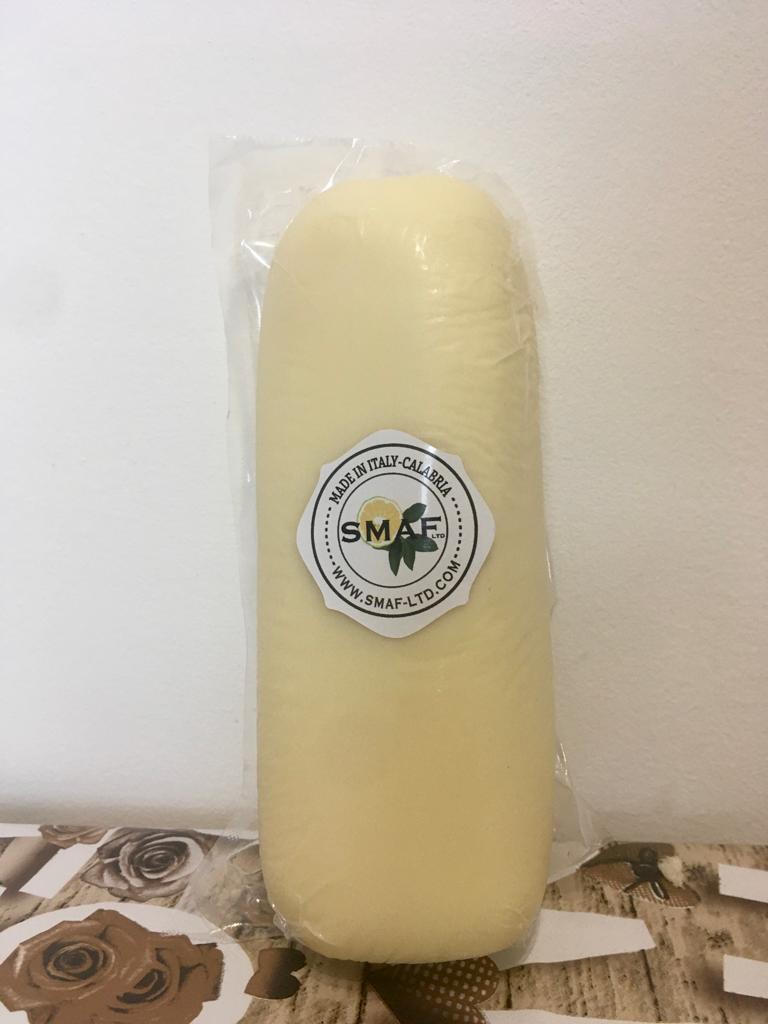 Many different types of PROVOLA exist in Italy and several are recognized as P.A.T. ("Prodotto agroalimentare tradizionale", traditional regional food product), but only Provola Silana has the better Protected geographical status (PDO).
This cheese is made with cow's milk in designated areas of Southern Italy, in the regions of Basilicata, Calabria, Campania, Molise and Puglia and gained protected geographical status, since 1993.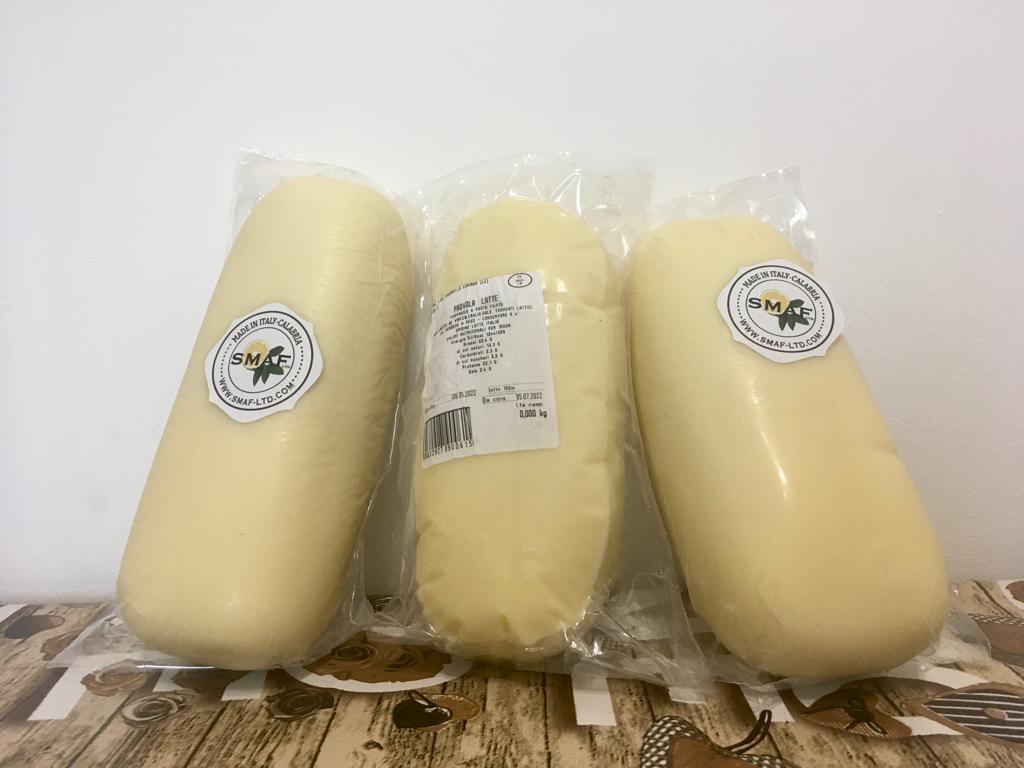 THE TRADITIOF OF A DELICIOUS CHEESE
Maybe, the term "Provola" derives from the word "Pruvatura" or "Pruvula" which was the cheese made to taste the priests conducting a religious procession to a monastery (in Italian to taste is translated by the verb "provare").
However, someone tells that the etymology is Greek. The ancient Greek provolà (Attic προβολή, Doric προβολά) generically indicated all those things that protrude. Therefore, the typical protuberance of the cheese "provola" is maybe related to the classic word. At the same time, it recalls the clearly Greek origin of such delicious cheese.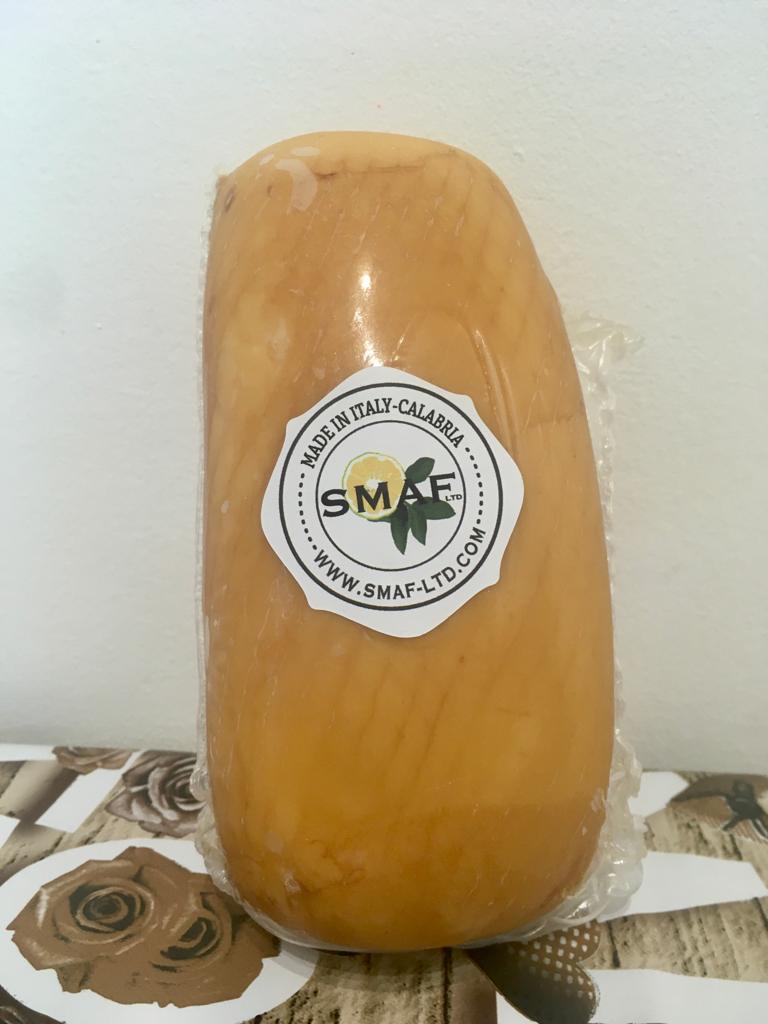 OUR ROLE
SMAF LTD is a supplier and has vision and mission as Society for Authentic Mediterranean Food (S.M.A.F.). Therefore, SMAF LTD deals with all the cheeses labelled in Calabrian DOPs, first of all the classic Dairy Products, mentioned above, including the sweet or seasoned Calabrian Pecorino cheese of Mount Poro, and the Crotonese Pecorino cheese, pure sheep cheese with a 4 month seasoning and a spicy flavour.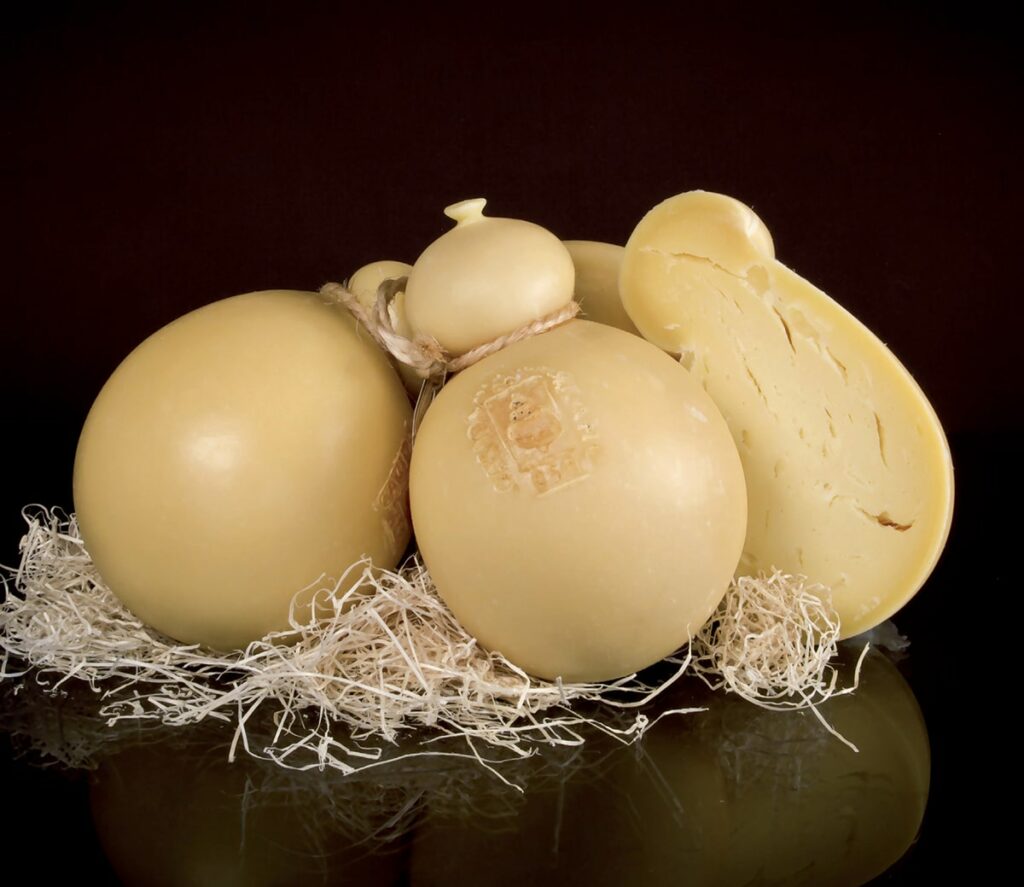 But above all, the Aspromonte Caciocavallo produced with whole-cow milk with a savoury and spicy flavour with a two month seasoning.